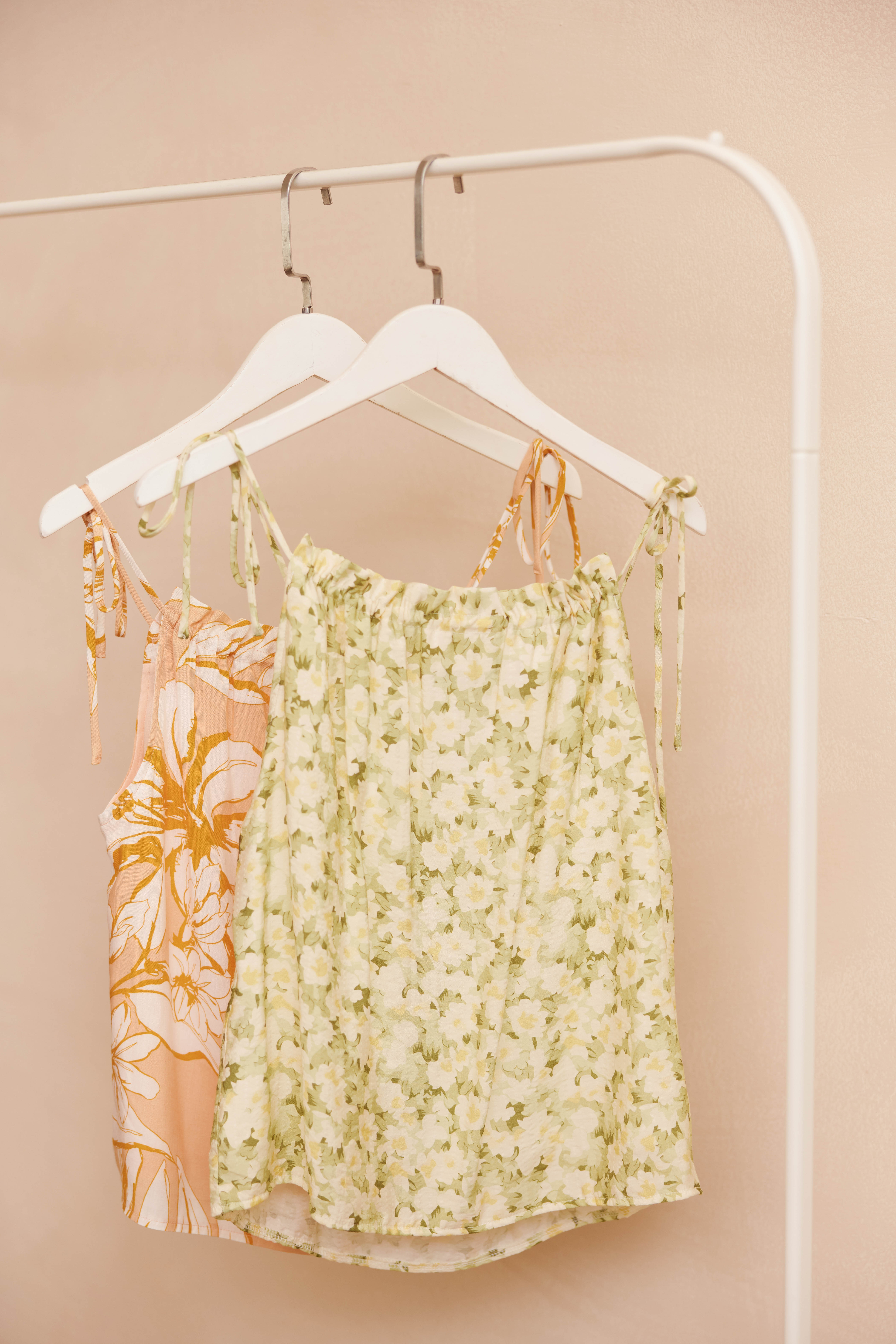 If leading the minimalist lifestyle is at the top of your to-do list, then perhaps building a capsule wardrobe is something to start with. Rest assured though, as this does not mean you will have to sacrifice style. All you have to do is ensure you have a few staples in your wardrobe that can be easily mixed and matched so you will not have to say goodbye to being a fashionista.

Here are five tops available here on Her Velvet Vase, an online women's clothing shop in Singapore, that will be timeless stylish staples in your wardrobe.




Cropped top

Although trends come and go, one thing we foresee will not be going out of fashion anytime soon is a cropped top as it makes your midriff look amazing but you can also choose how much skin you want to show by pairing it with high-waisted bottoms.

A cropped top also has a flattering cut that will give the illusion of longer legs and can be worn to work by complementing it with high-waisted pants and a blazer, or to a casual day out.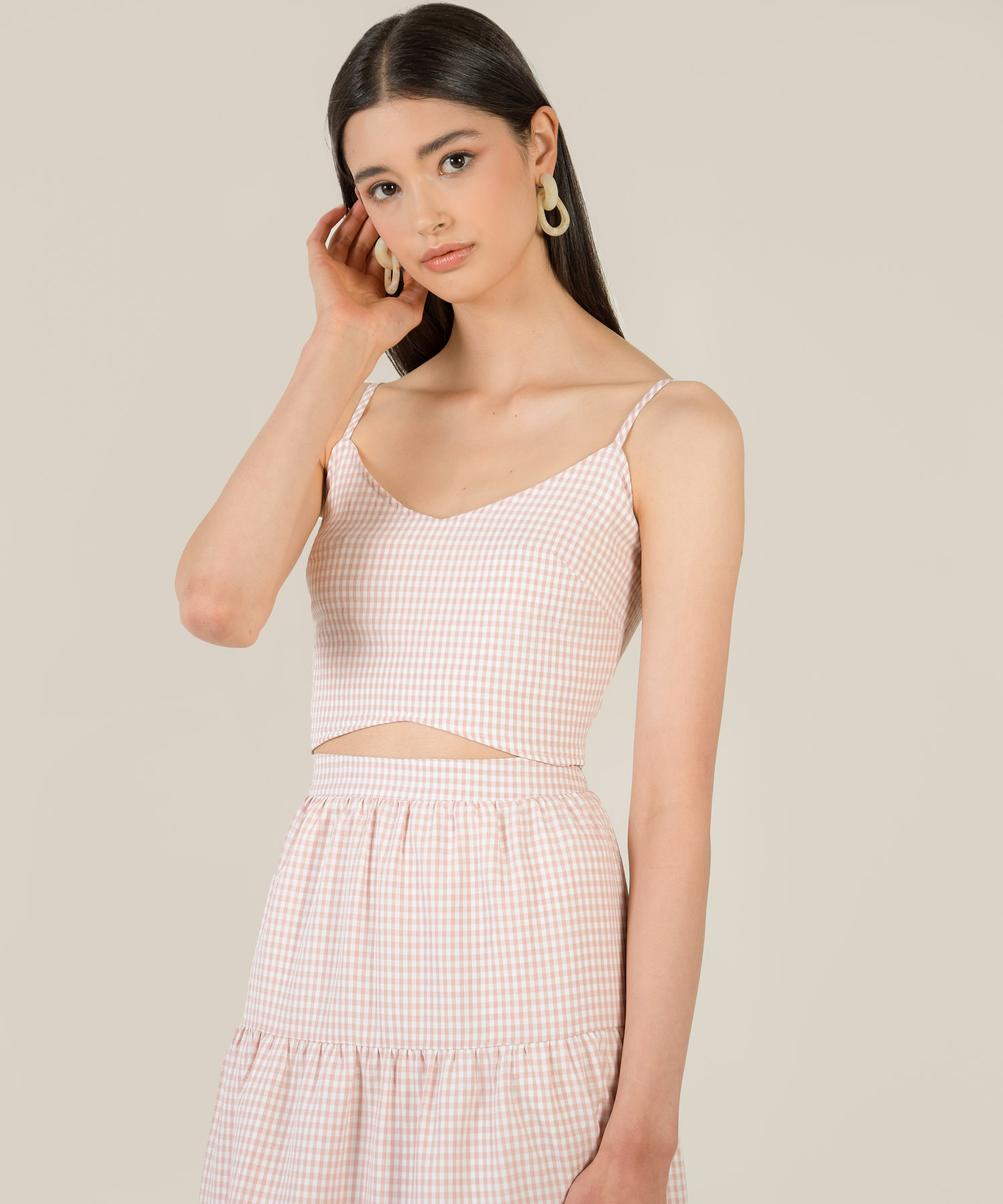 The Tulsa Gingham Cropped Top has a modest V-neckline and feminine gingham details that are a timeless print and will go with any bottoms of your choice.




Tops with ruched details

Need something for a smart casual event? A top with ruched detailing will fit the bill as it adds a dressy vibe to your outfit without being overwhelmingly ostentatious.

Ruched details are typically added to the waist, chest or sleeve areas of the top for a tighter fit that will help accentuate your figure at the same time.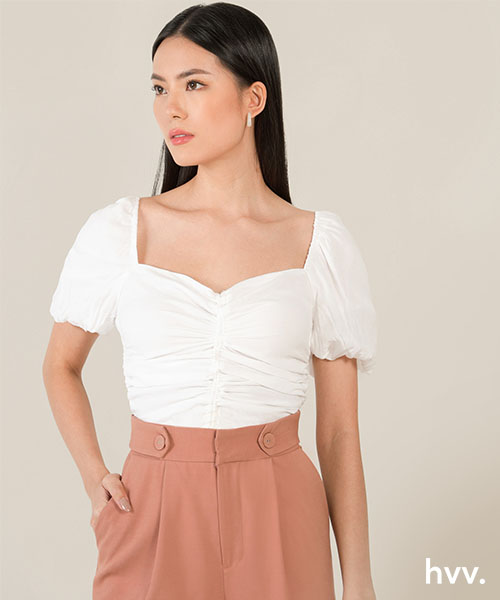 The Rosé Ruched Cropped Top comes with a lovely sweetheart neckline while the Bella Ruched Cropped Top has sheer sleeves to add pizzazz to any outfit.




Tops with a square neckline

When shopping for women's tops online in Singapore, make sure you add those with a square neckline to your cart too. It will widen your shoulders and make your midsection look fuller, all while drawing attention to your collarbones.

Apart from that, the other best thing about a square neckline top is the free rein to accessorise with layered necklaces since you will have plenty of space to work with.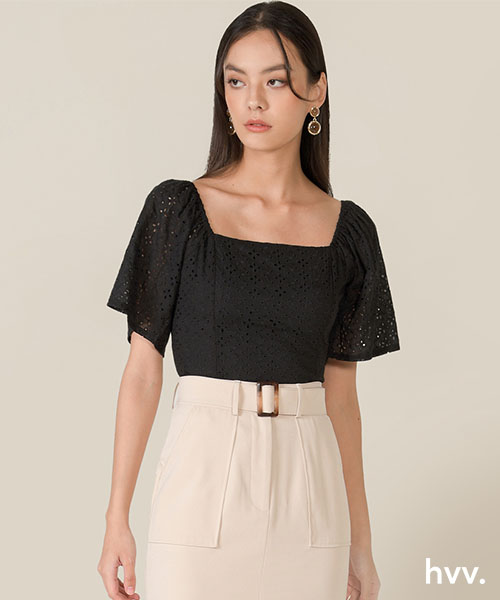 The Heloise Broderie Top and Briar Square Neck Tank are the ones to get if this sounds like your cup of tea.




Knitted tops

We know Singapore's scorching hot weather is not really suitable for knitted tops but they are indispensable pieces you need to own, just like a cropped top. The trick is to go for thinner materials and short sleeves to help you beat the heat while looking cute.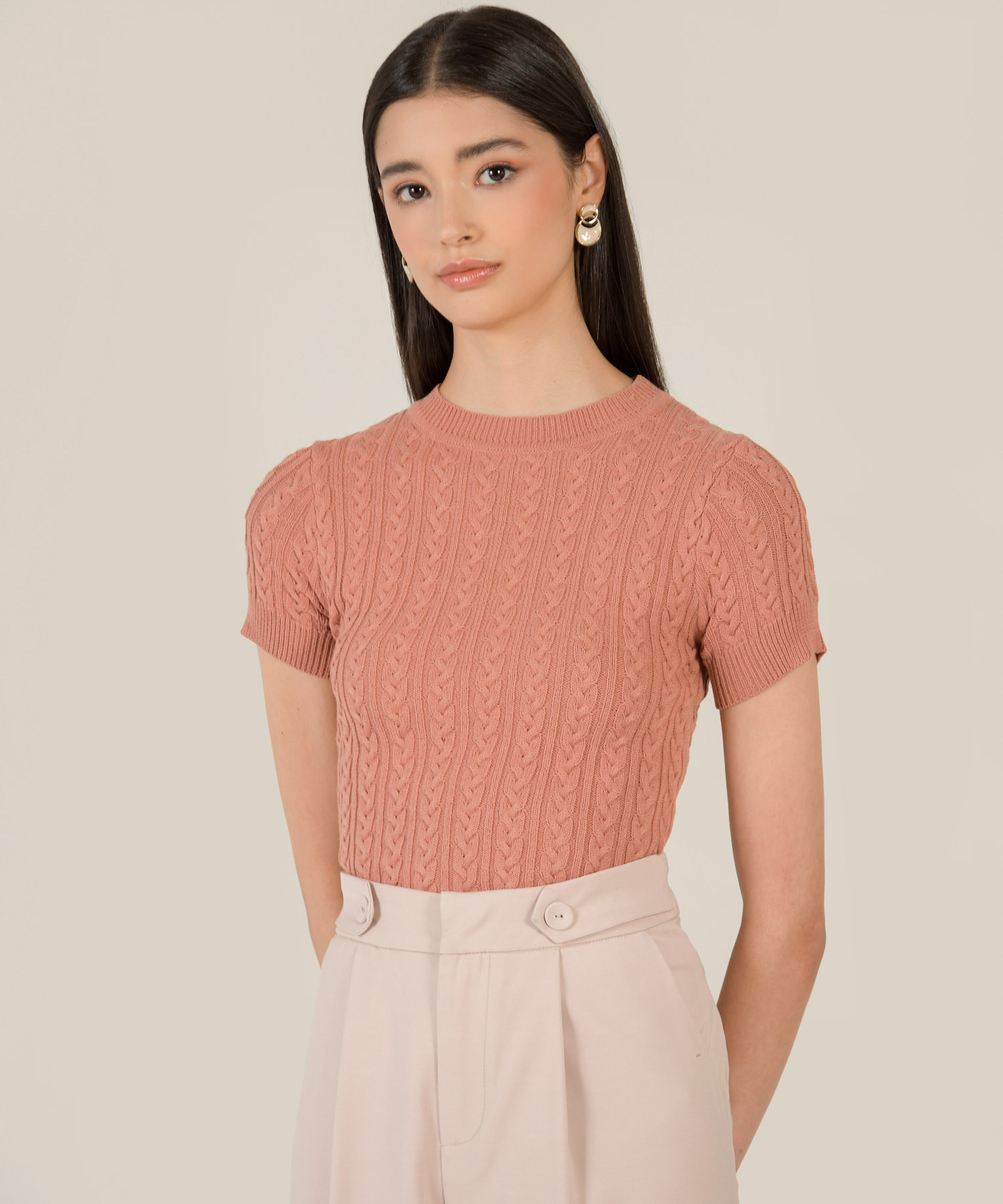 Better still, go for the Reno Cable Knit Top that comes with a classic knitwear design but with minimal warmth as it comes with short sleeves.




Puffy sleeve tops
Puffy sleeve tops have also been in trend for a while now and we can see why - the design options are endless as you get sheer puffy sleeves, long puffy sleeves and sometimes, even larger-than-life puffy sleeves.
They are great for days you want to dress up or for formal occasions and can be easily paired with skirts, pants and even jeans.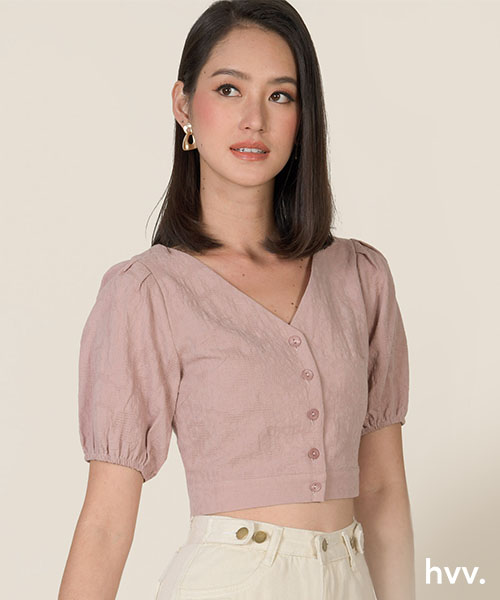 The Amadine Textured Cropped Top has short puffy sleeves with an elastic cuff to prevent it from riding up your arms.





Other than these five must-have women's tops, you can also shop more versatile options available on Her Velvet Vase, a one-stop platform for apparel and accessories. Shop now!