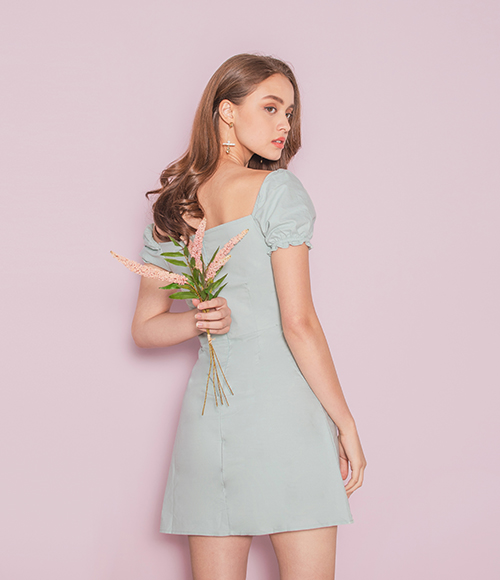 Hey #HVVgirls~ 🌼

Who knew shopping online could get even easier?
All it'll take is a swish and a click - and before you know it, your favourite delivery man will be at your doorstep with gifts in tow - and what could be better than a gift to yourself, from yourself? 😇


With HVV, we're all about Creating Memories and Celebrating Milestones.
Need a dress for your first date? Or an outfit for your job interview?
Leave it to us because we're with you, every step of the way.
Dress to impress with our unique selections fit for every occasion and we promise you the confidence you need.


To get started, HVV offers a variety of options for an easy breezy online shopping experience.
Choose any of your preferred payment methods below and get ready to shop!

1. Credit Card (Stripe)
2. PayPal Smart Payment (PayPal)
3. NETS QR
4. GrabPay
5. Atome




*PROMO ALERT*
✨ Atome is offering a $10 voucher for new users! ✨
Keen to find out more? Scroll down to learn how you can stretch your dollar.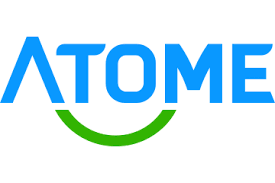 What is Atome?

An interest-free installment payment plan for your purchases.


Why Atome?

Affordability
Spreading payments over time makes quality products and services more affordable and accessible to you at the point of purchase. With Atome, you choose how you want to pay. Spread your bills over three months to pay off the total purchase price so it's much more manageable, especially if you're on a tight budget.


Convenience
Atome offers payment flexibility and control, so you can decide how you want to pay. All it takes is 72 seconds to register an account and complete a transaction. Instalments are automatically deducted. Both debit and credit cards are accepted so you can choose to use whichever card you're more familiar with.


Transparency
Check your payment schedule anytime through the Atome app. If you miss a payment, your account will be temporarily frozen. No snowballing interest charges or hidden fees.
When you pay with Atome, you don't have to pay any interest on your repayments. The only costs you'll ever pay is the price of your purchase and late payment fees (if you miss a payment deadline).



Get Started with Atome

Step 1: Select Atome at checkout
Shopping in-store? Scan the QR code. If you're online, select "Atome" during checkout.


Step 2: Make Payment

Atome automatically splits your bill into 3 equal instalments. Zero interest. Zero service fee. You'll pay the first instalment at the point of purchase. The next two instalments will be spread 30 days apart.


Step 3: Check Bills

Check status of your payment schedule under "Bills" on the app. You'll also be informed when the instalment cycle is completed.



Frequently Asked Questions

Am I eligible to use the Atome service?
To use the service, you must:
- Be at least 18 years of age
- Currently reside in Singapore
- Have a mobile phone number registered under your NRIC/FIN with your telco
- Own a credit or debit card that will be used to pay for your purchases on Atome


How do I pay using Atome?
It's really easy.
Upon checking out, click the Atome link and follow the prompts. Make your first repayment (one-third of the total price) with your credit or debit card at the time of the purchase and the rest over the next two months in two instalments.


Where can I find my vouchers?
Vouchers can be found in the Atome mobile app on the "Me" tab under "My vouchers" page.


How do I use my vouchers?
Vouchers can only be used on the Atome mobile App, to utilise the voucher, simply select "Atome" as the payment method when completing your order on the merchant's page and you will be redirected to Atome's payment page.





2. Upon tapping on the "Continue to pay" button, you will see the "Add Promotions" field.





3. Select from the vouchers available and click "Confirm" to apply the voucher.





It seems too good to be true, what's the catch?
We know it's hard to believe, but there really isn't one. The only cost that you might incur (apart from the price of your purchase) is a fixed late repayment fee that never snowballs.


Can repayment date be pushed back?
Under normal circumstances, no, but if you are facing technical difficulties or other problems that prevent you from paying on time, though, please get in touch with Atome as soon as possible so that they can provide you with the support that you need.


What happens if I miss a payment?
If you missed a scheduled instalment, Atome will freeze your account until the amount due is paid. To reactivate your account, Atome will charge a $20 administrative fee. If this administrative fee and instalment is not paid within seven days, an additional $10 fee will be charged. In Singapore, the maximum administrative fee is capped at S$60 per transaction. If you make your payments on time, the only cost you'll ever pay is the cost of the item you're buying.

Read more - Atome's Terms of Service



Why wait? Shop now, shop today!