About Us

Why the name 'Her Velvet Vase'?
Because we believe in living a gentle but powerful life. There is a certain allure about a strong, curvaceous and independent woman clad in gentle, luxurious fabrics - her clothes complementing her character and strong will; allowing her to accomplish her daily goals with style, ease and grace - hence the name Her Velvet Vase.
At Her Velvet Vase, we don't just offer clothing - we offer a luxurious experience. Shopping with us means continuous access to charmingly modern, classic and femininely tailored pieces; and beyond that - highly personalised service, relevant fashion editorial content and VIP member benefits that are the first and best of its kind!
We pride ourselves on offering a firm style foundation of affordable, essential basics and transitional statement pieces inspired by the everyday girl on the streets of Paris, Stockholm and New York. Through our independently designed and manufactured designs, Her Velvet Vase continues to embody a charmingly modern, classic and tailored femininity.
Shopping online should never be anything more than enjoyable, and we strive to provide you with the best service we can. If your shopping experience left you dissatisfied, let us know where we went wrong and our team will double up on making sure you leave our store happy again!
FAIR TRADE PRACTICES
We ensure that all employees of Her Velvet Vase, suppliers and manufacturers alike are subject to fair and ethical working conditions. Our garment workers are paid fair salaries and receive benefits such as subsidised health care, full accommodation and meals. We integrate creative processes, manufacturing and distribution to ensure fairness, efficiency, as well as lower costs for our shoppers. That way, our workers and shoppers alike are happy!
ENVIRONMENTAL SUSTAINABILITY
Her Velvet Vase believes in 100% cruelty-free practices. We do not use any animal or animal-tested products in our merchandise.
---
FOUNDERS
Her Velvet Vase was founded in Singapore in 2007 by Clare and Mag (we're sisters and yes, we started when we were 19 and 14 respectively!)
CLARE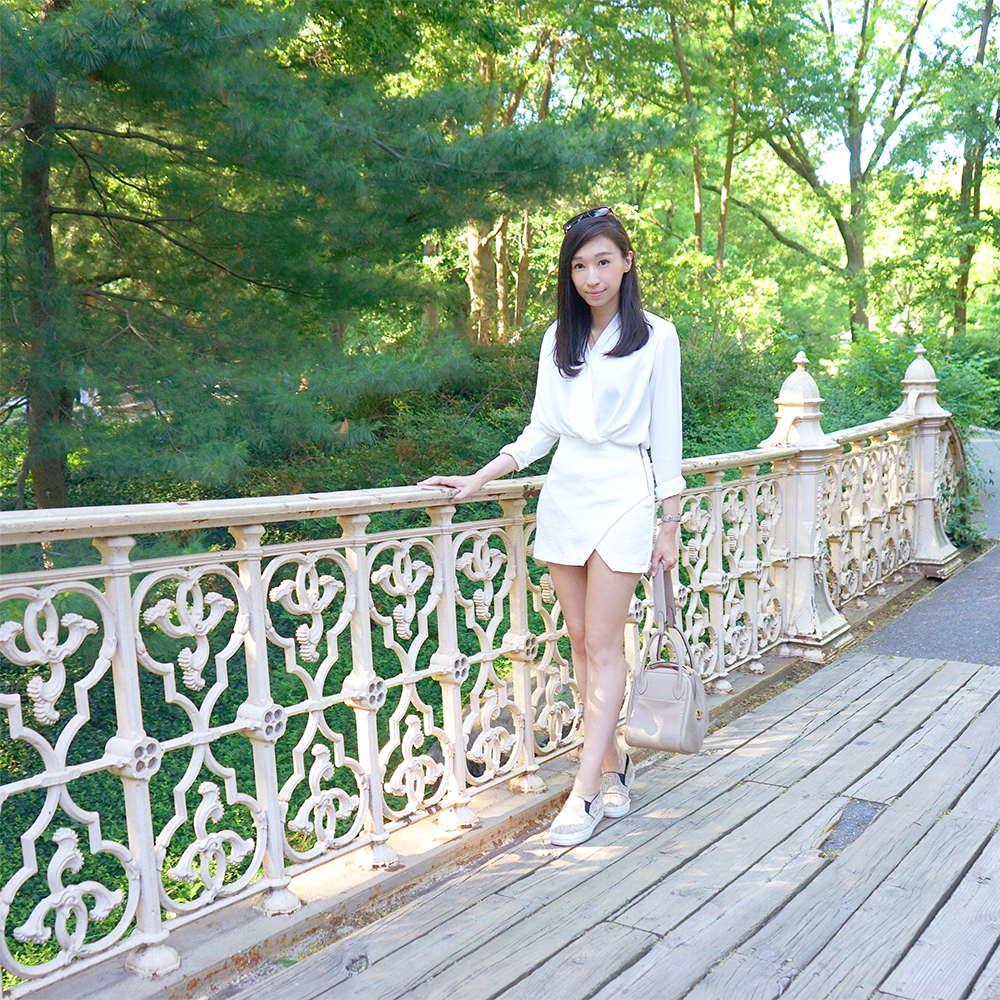 http://instagram.com/clarechanwm
Hi Everyone!
I'm Clare and I'm in charge of Business Development and Strategy at Her Velvet Vase.
I graduated from Melbourne in Organisational Psychology but decided that fashion e-commerce was my calling and hopped off that wagon after I graduated to pursue Her Velvet Vase.
I'm in love with what I do because we're constantly creating and recreating new boundaries. I also love that Her Velvet Vase doesn't just sell apparel but that we incorporate the concept of a curated fashion, lifestyle and social community that shares and educates.
The plan is definitely to constantly inspire our customers and be inspired by them!
Before Her Velvet Vase, I didn't know anything about photography, videography, graphics design, fashion design, programming, digital marketing, merchandising (how to build office furniture or even, iron a dress perfectly with a straightener under 30 seconds) but it has been an insane and absolutely exhilarating journey (even more so now that we've landed in New York!) and I'm now also a jack of all these trades and dandy pleased about it!
MAG
Hey!
I'm Mag and I oversee Her Velvet Vase's creative overtures. My main responsibilities include but aren't limited to - the design of our clothing, the direction and styling of our photoshoots as well as the media productions of our online boutique!
My roots have always been firmly set in design - When I was 11, I developed and illustrated my own fantasy comic book, and was also an active member of my school's drama club as well as visual art societies. Even as a kid I'd always have a insatiable curiosity and unbridled imagination - the dangerous signs of a troublemaker. I love experimenting and changing things up for the sake of adventure. I've also always been partial to the realm of creative expression, and Her Velvet Vase is no exception.
Enrolling in Parsons the New School of Design has only augmented my passion for design, and I believe that has helped shape my vision for Her Velvet Vase's brand and aesthetic. I love minimalism and classically tailored cuts which are feminine yet easy to dress up or down. I don't believe that there's just one way to wear an outfit, but I do have an idea on how to pull one together too!
Together with Clare and our team of fiery, fashionable and forward-thinking team of #hvvgirls, our goal is to transcend Her Velvet Vase's status as an online store and become the ultimate fashion/lifestyle destination for women, with a mission to help our customers discover and refine their style in a fun and innovative way!
TEAM
We're backed by an amazing team consisting of different departments - customer service, marketing, customer loyalty, logistics, creative, merchandising and operations and we're always striving to be the source of fashion. What ties us all wonderfully together? Without doubt, our unanimous love and obsession with fashion and the goal to create the best and most personalised shopping and fashion experience that complements each girl's exclusive individuality!