Passport Points
HVV Passport Membership Tiers
As an exclusive HVV Passport Member, you are assured of our dedication to to providing you with the level of service and personalised attention that only membership in an exclusive club can bring.
More importantly, we hope that these privileges guarantee you a wonderful shopping experience with us that is both convenient and satisfying.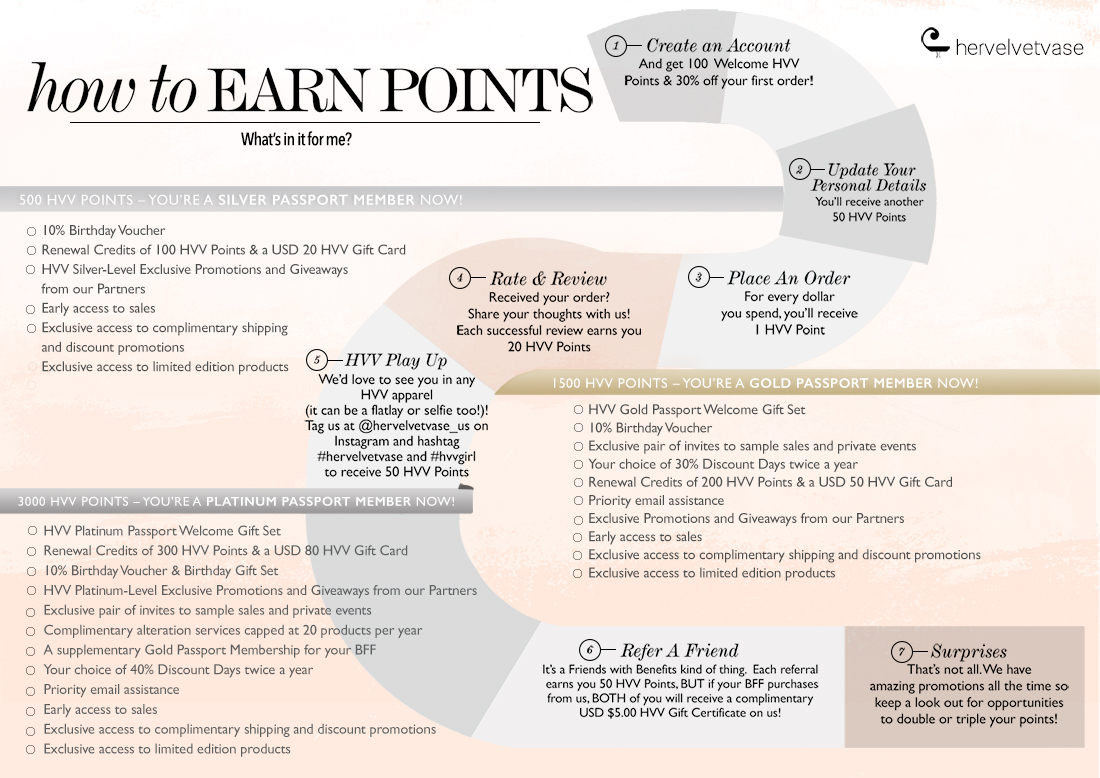 HVV Passport Point Accumulation
For every $1 you spend at Her Velvet Vase, you receive 1 HVV Point.
Once you've hit 500 HVV Points, you automatically become an HVV Silver Member and you get a $10 Gift Certificate on us!
*If your order is an in-between amount (e.g. $25.50), your HVV Passport Point Accumulation rounds down
*Points may only be utilized upon accumulation of 500 points
*Your $10 Gift Certificate will only be applicable on your first order after achieving HVV Silver Member status
*You may only utilize one $10 Gift Certificate per order with us
*Your HVV Passport Points expire 12 months upon date of receipt